Desperate Measures: A Barbara Holloway Novel
Unabridged Audiobook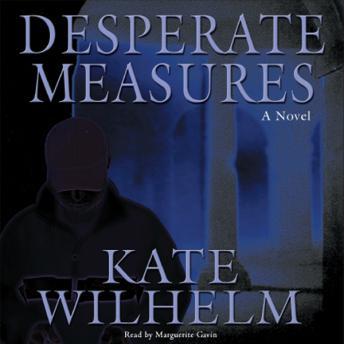 Duration:
13 hours 11 minutes
Summary:
Trial lawyer Barbara Holloway has a reputation for taking on the toughest cases and winning them. But this time it looks as though she's up against an unbeatable opponent—the lawyer who taught her everything she knows.
The trial involves the murder of Gus Marchand, a hard-working, God-fearing man who is found dead on his kitchen floor. The locals cast their suspicions toward Alex Feldman, Marchand's hideously deformed neighbor, without any real evidence linking him to the crime. At the request of a fellow attorney, Barbara agrees to defend him.
The other suspect is the high school principal, Hilde Franz, who'd had an argument with the dead man earlier that week. But Hilde also happens to be an old friend of Barbara's father, Frank, who has agreed to defend him in court. For the first time in her career, Barbara cannot turn to her father for advice. Quite the contrary: she has to stay one step ahead of him if she's to have any hope of saving her client. Because she knows only too well what kind of legal mind she's up against.
Genres: