Desperately Ever After
Unabridged Audiobook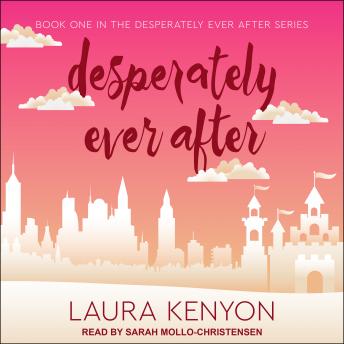 Duration:
9 hours 25 minutes
Summary:
Years after turning her husband from beast back to man and becoming his queen, Belle finds out she's finally going to have a child. But before she can announce the wondrous news, she catches him cheating and watches her 'happily ever after' go up in flames. Turning to her friends for the strength to land with grace, she realizes she's not the only one at a crossroads:

Cinderella, a mother of four drowning in royal duties, is facing her thirtieth birthday and questioning everything she's done (or hasn't) with her life.

Rapunzel, a sex-crazed socialite and one-woman powerhouse, is on a self-destructive quest to make up for twenty years locked away in a tower.

Penelopea, an outsider with a mother-in-law from hell, is harboring a secret that could ruin everything at any moment.

One part Sex and the City, two parts Desperate Housewives, and three parts Brothers Grimm, Desperately Ever After picks up where the original tales left off-and reimagines them à la Gregory Maguire's Wicked. With the wit of authors like Jennifer Weiner and the vision of ABC's Once Upon a Time, the women of Desperately Ever After rescue each other from life's trials with laughter, wine, and a scandalous new take on happily ever after.
Genres: