Developing a Supernatural Lifestyle: A Practical Guide to a Life of Signs, Wonders, and Miracles
A free trial credit cannot be used on this title.
Unabridged Audiobook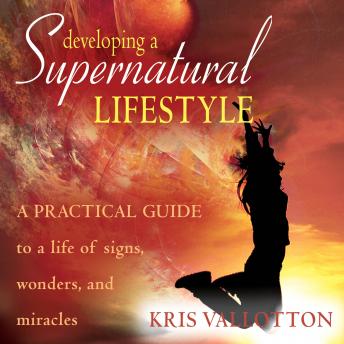 Duration:
6 hours 33 minutes
Summary:
Arm Yourself With the Supernatural GIFTS OF GOD

Never again will you feel bored, powerless, or overwhelmed by the world around you-living supernaturally is an eternal gift from God.

In this powerful book, Kris Vallotton reaches into God's arsenal and equips the Body of Christ with supernatural weapons of warfare that will destroy the works of darkness and catapult you into your divine destiny.

Developing a Supernatural Lifestyle teaches you how to proactively grow the gifts of the Spirit in your life, and shows you how to have a Kingdom worldview that gives you timeless perspective.

CAUTION!:

This book cannot be read casually. It will change your life and launch you into a great big new adventure.
Genres: