Developing Confidence with Your Teenager: The Gift of Self Confidence
Unabridged Audiobook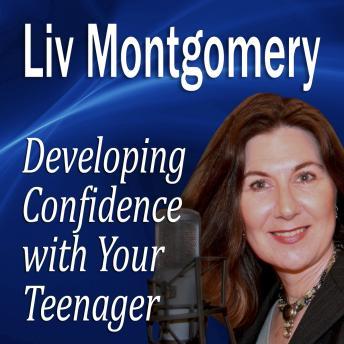 Duration:
0 hours 29 minutes
Summary:
What is confidence? How can you help your teenager get more self-confidence? As a parent, one of the greatest gifts you can bestow on your teenager is the gift of confidence. When a teen is confident, there's seemingly no limit to what they can achieve. A teen with self-confidence has the gift of both perspective and perseverance. But sometimes parents want to protect their young adults so much that they actually weaken their teens' ability to cope. Too much leeway can be just as damaging, resulting in some poor choices that can cause lasting harm.
So how do you find the balance? In this program, you will discover practical parenting strategies used by successful parents of high achievers, athletes, celebrities and leaders. You can begin using these parenting techniques today, even if your communications with your teenager have been strained recently. Certified life coach Liv Montgomery guides you through proven methods to help you make a positive change in the life of your teen and set your child up for an exceptionally successful life.
- Learn how a parent's influence can lead a teen to greater self-acceptance. - Know the difference between a supportive critique and demeaning criticism. - Learn a step-by-step strategy for remaining positive and boosting confidence. - Refine your parenting skills.
Genres: