Devil May Care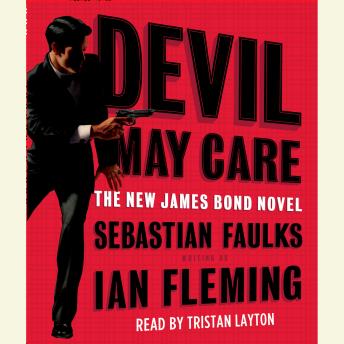 Duration:
5 hours 28 minutes
Summary:
Bond is back. With a vengeance. Devil May Care is an electrifying new chapter in the life of the most iconic spy of literature and film, written to celebrate the centenary of Ian Fleming's birth on May 28, 1908.

An Algerian drug runner is savagely executed in the desolate outskirts of Paris. This seemingly isolated event leads to the recall of Agent 007 from his sabbatical in Rome and his return to the world of intrigue and danger where he is most at home. The head of MI6, M, assigns him to shadow the mysterious Dr. Julius Gorner, a power-crazed pharmaceutical magnate, whose wealth is exceeded only by his greed. Gorner has lately taken a disquieting interest in opiate derivatives, both legal and illegal, and this urgently bears looking into.

Bond finds a willing accomplice in the shape of a glamorous Parisian named Scarlett Papava. He will need her help in a life-and-death struggle with his most dangerous adversary yet, as a chain of events threatens to lead to global catastrophe. A British airliner goes missing over Iraq. The thunder of a coming war echoes in the Middle East. And a tide of lethal narcotics threatens to engulf a Great Britain in the throes of the social upheavals of the late sixties.

Picking up where Ian Fleming left off, Sebastian Faulks takes Bond back to the height of the Cold War–but also shows Bond facing dangers with a powerful relevance to our own times.
Genres: