The Devil's Apprentice
Unabridged Audiobook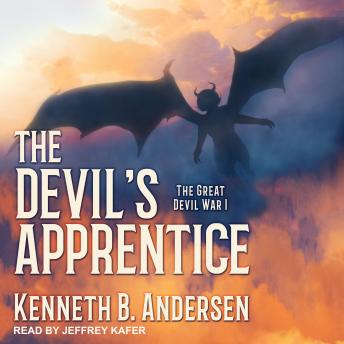 Duration:
7 hours 11 minutes
Summary:
Welcome to a world like no other!

Philip is a good boy, a really good boy, who accidentally gets sent to Hell to become the Devil's heir. The Devil, Lucifer, is dying and desperately in need of a successor, but there's been a mistake and Philip is the wrong boy.

Lucifer has no other choice than to begin the difficult task of training Philip in the ways of evil. Philip is terrible at being bad, but when he falls in love with the she-devil Satina and experiences the powerful forces of love and jealousy, the task becomes much easier.

Philip finds both friends and enemies in this odd, gloomy underworld-but who can he trust, when he discovers an evil-minded plot against the dark throne?
Genres: