Diablo Nights: An Emilia Cruz Novel
Unabridged Audiobook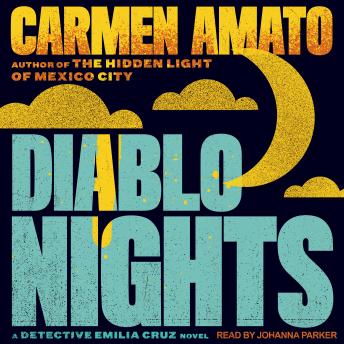 Duration:
11 hours 0 minutes
Summary:
Imagine if you were the first and only female police detective in Acapulco, investigating crime in a city both breathtaking and deadly. Mexican drug cartels battle for control and politicians are bought with blood money.

The police union wants to control you. Your lover wants to know a secret you can't share.

The morgue is full and you've got another body to add.

When Emilia discovers a human finger, sold as a relic of a famous Mexican martyr, it seems to be evidence of a gruesome kidnapping. It also triggers memories of a painful episode Emilia won't share with gringo hotel manager Kurt Rucker.

Struggling with her past, Emilia is plunged into danger as she uncovers how many times the finger was bought and sold before ending up in a posh store. Meanwhile, a rare type of heroin connects to a cruise ship murder, promising more drug war violence for Acapulco's already blood-soaked streets.
Genres: