Dirty Past
Unabridged Audiobook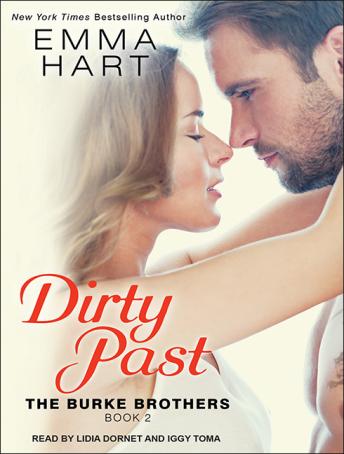 Duration:
8 hours 55 minutes
Summary:
Tate Burke, the eldest of the Burke brothers and a member of the rock band Dirty B., is pure sex. Women actually throw their panties at him during shows. And Ella Dawson is the lucky little thing that gets to escort their fangirling butts out when he's done with them.

Tate's a cocky son of a bitch, but there's more to him than meets the eye. Every now and then Ella gets a rare glimpse of the Tate behind the bad-boy act, and it attracts her in the most annoying way. The most annoying, heart-thumping, panty-wetting way.

When her raging mad, abusive ex turns up at the hotel room that Ella and Tate are sharing, Ella knows that she'll need more than just a little protection. Tate sees red, and Ella can't help but lean on him despite his bad-boy ways.

And now? Now, he's in a whole lot of trouble.Contains mature themes.
Genres: