The Disappearance
Unabridged Audiobook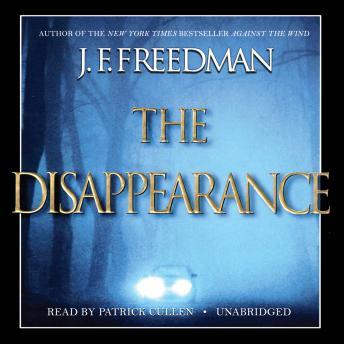 Duration:
17 hours 17 minutes
Summary:
A shocking crime ... an explosive trial ... an electrifying novel of suspense
On a soft summer night, she vanishes. With her friends sleeping nearby, with her parents' wealth and power guarding her, someone walks into her bedroom and takes fourteen-year-old Emma Lancaster away. That is the first crime.
Eight days later, abduction becomes murder. Police hunt for the killer; a year later, they make an arrest. With an outraged town crying out for blood, powerful media tycoon Doug Lancaster vows to see his daughter's accused murderer convicted and put to death.
Only one man stands in his way. Once a hard-driving, take-no-prisoners DA, Luke Garrison sent a defendant to the death chamber-only to discover that he was innocent. Now a defense lawyer, Luke is faced with the toughest decision of his life. If he plays it right, it could give him back his life. If he's wrong, he could die. And a killer could walk.
Genres: