Discovering Her Heart: Kristen: A sweet rom com
Unabridged Audiobook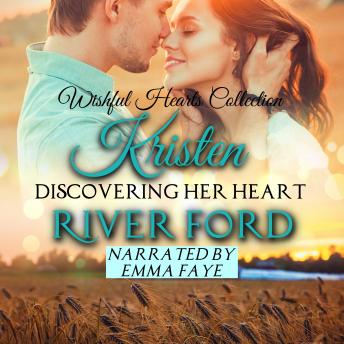 Duration:
5 hours 14 minutes
Summary:
Kristen Parker's imagination has always been bigger than reality. Other than the three real life friends from her youth, she prefers to spend her time with the characters in her head. And dating? Who needs a boyfriend when you've got Captain Deke Wolfe? Unfortunately, writer's block is sinking its claws into her well-structured life. Her agent thinks a month-long getaway to a mountain resort might solve Kristen's problems.


Brett Stone adores his aunt, even though she lives in New York City instead of the hills of Tennessee. That's why he's willing to bend over backward to provide the perfect holiday for her bestselling author. He has no idea how one woman will tie him in knots. It starts the first moment they meet and she calls him Deke.


Will Kristen be able to separate her thoughts about this handsome resort owner from her book boyfriend Deke Wolfe?
Genres: