Don't Stand So Close
Unabridged Audiobook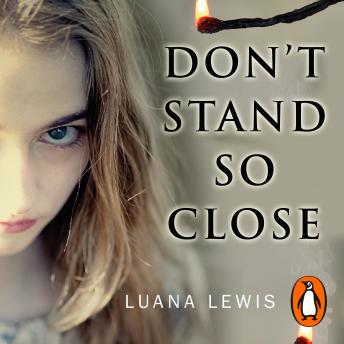 Duration:
9 hours 49 minutes
Summary:
A lingering, compulsive debut novel that will keep you tightly in its grip.

What would you do if a young girl knocked on your door and asked for your help?

If it was snowing and she was freezing cold, but you were afraid and alone?

What would you do if you let her in, but couldn't make her leave?

What if she told you terrible lies about someone you love, but the truth was even worse?

Traumatized by her final case as a psychologist, Stella only feels truly safe hidden away in the isolated house she shares with her husband, Max.

Then Blue appears in the middle of a snow-storm, begging to be let in. As secrets and lies gradually seep out of the young girl, Stella's tightly controlled world begins to unravel . . .
Genres: