Drinking from the Trough: A Veterinarian's Memoir
A free trial credit cannot be used on this title.
Unabridged Audiobook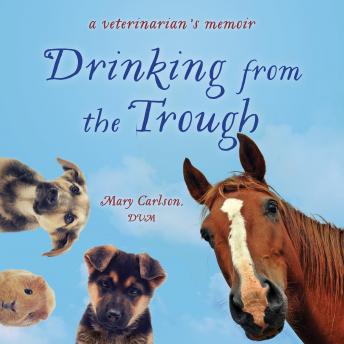 Duration:
9 hours 35 minutes
Summary:
Mary Carlson didn't plan to become a veterinarian, let alone the caretaker of many cats, two huskies, and horses (some with manners, some without). A suburban Chicago girl, she only knew about the American West from her uncle's stories. But thanks to him, she moved to Colorado for college—and, after falling in love with a veterinary student, settled there for good. Her husband's work inspired her to leave teaching, become a vet herself, and open a feline-exclusive clinic. Along the way, there were grueling years of vet school, a shattered hip, an enduring love, illness, and death—and the rediscovery that life, especially one filled with delightful animals, is worth living.
Genres: