The Drop Edge of Yonder: An Alafair Tucker Mystery
Unabridged Audiobook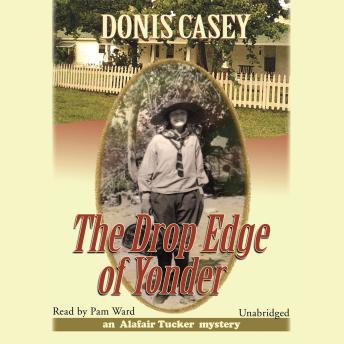 Duration:
8 hours 0 minutes
Summary:
One August evening in 1914, a bushwhacker ends a pleasant outing by blowing a hole in Bill McBride, kidnapping and ravaging Bill's fiancée, and wounding Alafair Tucker's daughter, Mary. All Mary knows is that the crime had something to do with the Fourth of July.
Or is there more? Trauma has locked away Mary's memory of the event, but the answer seems to be working its way through the fog of her shock and grief and floating to the surface of her consciousness. Meanwhile, several malicious acts suggest that Bill's killer is still around and attempting to cover his tracks.
The law is hot on the bushwhacker's trail. Alafair is doing her best to help the sheriff, and has no qualms about driving Mary to distraction with her persistent snooping and constant hovering. Can Mary remember the crime before the murderer eliminates everyone who could identify him?
Genres: