Duchess: A Novel of Sarah Churchill
Unabridged Audiobook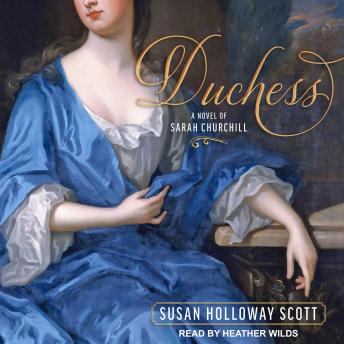 Duration:
14 hours 3 minutes
Summary:
London, 1673. With her family ruined by war, penniless thirteen-year-old Sarah Jennings is overjoyed to be chosen as a maid of honor at the bawdy Restoration court of Charles II. She soon wins the trust of Lady Anne of York, a lonely princess who becomes one of her staunchest allies. And though Sarah's beauty stirs the desires of jaded aristocrats, she wants a grander future for herself than that of a pampered mistress. Only one man possesses ambition and passions that match her own: John Churchill, a dashing young military hero. He would ask for her hand-and win her heart for a lifetime . . .

But Whitehall Palace is ripe with ever-shifting alliances and sexual scandal, and Sarah will need all her cleverness to succeed. Titles, power, and wealth are the prizes, while an idle whisper in the wrong ear can bring a cry of treason, and the executioner's ax. Will Sarah's loyalties-and her dreams-falter when a king is toppled from his throne and a new queen crowned? And will she dare risk everything when her one true love is tested by a passionate, dangerous obsession?

Brimming with the intrigue and sensuality of one of history's most decadent courts, Duchess brings to vivid life the story of an unforgettable woman who determines her own destiny-outspoken, outrageous, but most of all, true to herself.
Genres: