Duct Tape Marketing Revised and Updated: The World's Most Practical Small Business Marketing Guide
Unabridged Audiobook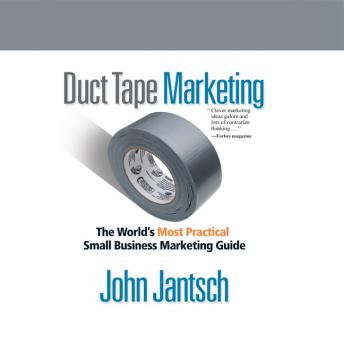 Duration:
7 hours 49 minutes
Summary:
Learn to make your small business marketing as simple, effective, and affordable as duct tape.

In Duct Tape Marketing, renowned small business marketing guru John Jantsch shows you how to develop and execute a marketing plan that will give your business the life and longevity you want.
In this audio book you will learn the Duct Tape Marketing system and how to apply its principles to your business by following three steps:

• First, learn the basics necessary to get customers to know, like, and trust you more.
• Next, master the essential Duct Tape System components to get your customers to contact and refer you more.
• Finally, really get on a roll by discovering what really works and tuning your business to doing more of it.

This audio book provides proven, yet elegantly simple tools to help you grow your small business.
Genres:
2 of 2 people found this review helpful.