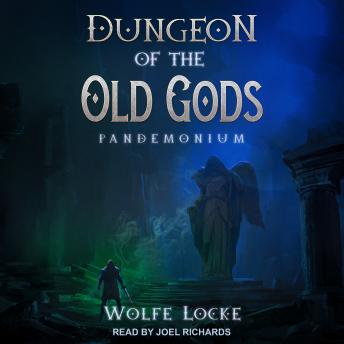 Dungeon of the Old Gods
Unabridged Audiobook
Duration:
5 hours 54 minutes
Summary:
Dungeon. Quest. Adventure.

A journey into madness.

When John Younger answered the Regent's call to find a missing prince, he thought it would be an easy way to make some coin. He was wrong. Thrust into a life-or-death battle with creatures only heard about in stories long since forgotten, John finds himself in a dungeon of elder ones and old gods.

As he descends into the heart of darkness, John must use all of his brains and brawn to successfully make it through each floor of the dungeon, while saving others and gaining the favor of those within.

Will John make it to the final floor and escape? Or will he succumb to the dark whisperings of those who dwell below?

Journey today into the world of Pandemonium!
Genres: