The Dust that was Barren
Unabridged Audiobook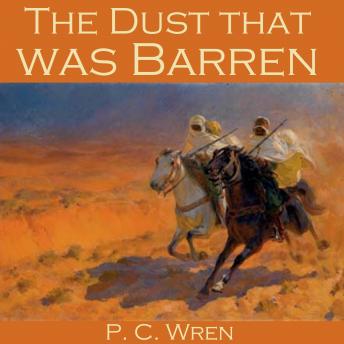 Duration:
0 hours 20 minutes
Summary:
Percival Christopher Wren (1875 - 1941) was an English writer of adventure fiction mostly dealing with colonial soldiering in Africa. He is remembered best for Beau Geste, a much filmed book of 1924, involving the French Foreign Legion in North Africa.

'The Dust That Was Barren' is a strange tale of a peculiar incident in the French Foreign Legion. Commandant Le Sage comes across a legionnaire who has fallen behind his comrades and has laid himself down in the sand, saying he is dying. But when the Commandant's back is turned, the legionnaire attempts to shoot him in the head. He misses, and Le Sage whips out his pistol and shoots the treacherous man dead.

Shortly after this, a tombstone appears on the spot on which is written: On this spot on the 1st of December 19-- Le Légionnaire Barren was murdered by Captain Le Sage.

Outraged at the lie, the General orders the stone removed and destroyed. But before long a replica stone is erected. This too is removed...and a third, fourth, fifth, sixth and seventh stone appear to replace the destroyed one. Nobody knows where the stones come from, who makes them and why they say what they do. And then, one day, the solution to the mystery is explained... and it is a very peculiar tale indeed.
Genres: