The Dynamics of Disaster
Unabridged Audiobook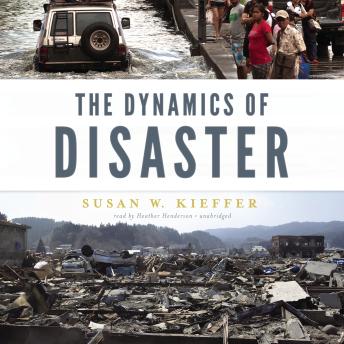 Duration:
7 hours 0 minutes
Summary:
Natural disastersbedevil our planet, and each appears to be a unique event. Leading geologistSusan W. Kieffer shows how all disasters are connected.
In 2011 there were fourteen natural calamities that eachdestroyed over a billion dollars' worth of property in the United States alone.In 2012 Hurricane Sandy ravaged the East Coast and major earthquakes struck inItaly, the Philippines, Iran, and Afghanistan. In the first half of 2013, theawful drumbeat continued-a monster supertornado struck Moore, Oklahoma; apowerful earthquake shook Sichuan, China; a cyclone ravaged Queensland,Australia; massive floods inundated Jakarta; and the most destructive wildfire ever engulfed a large part of Colorado.
Despite these events, we still behave as if naturaldisasters are outliers. Why else would we continue to build new communitiesnear active volcanoes, on tectonically active faults, on flood plains, and inareas routinely lashed by vicious storms?
A famous historian once observed that "civilizationexists by geologic consent, subject to change without notice." In the pages ofthis unique book, leading geologist Susan W. Kieffer provides a primer on mosttypes of natural disasters: earthquakes, tsunamis, volcanoes, landslides,hurricanes, cyclones, and tornadoes. By taking us behind the scenes to theunderlying geology that causes them, she shows why natural disasters are morecommon than we realize and that their impact on us will increase as our growingpopulation crowds into ever more vulnerable areas.
Kieffer describes how natural disasters result from"changes in state" in a geologic system, much as when water turns to steam. Byunderstanding what causes these changes of state, we can begin to understandthe dynamics of natural disasters.
Finally, Kieffer outlines how we might better prepare for, and in somecases prevent, future disasters. She also calls for the creation of anorganization-something akin to the Centers for Disease Control and Prevention-that is focused on pending natural disasters.
Genres: