Eagle Against the Sun: The American War With Japan
Unabridged Audiobook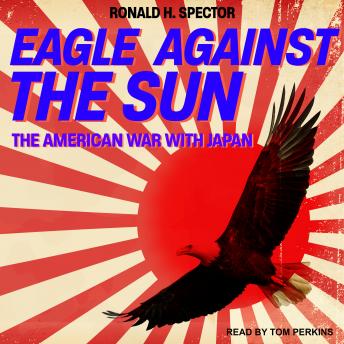 Duration:
23 hours 29 minutes
Summary:
Historian Ronald H. Spector, drawing on declassified intelligence files, an abundance of British and American archival material, Japanese scholarship and documents, and the research and memoirs of scholars, politicians, and the military men, presents a thrilling narrative of American war in the Pacific.

Spector reassesses U.S. and Japanese strategy and offers some provocative interpretations. He shows that the dual advance across the Pacific by MacArthur and Nimitz was less a product of strategic calculation and more a pragmatic solution to bureaucratic, doctrinal, and public relations problems facing the Army and Navy. He also argues that Japan made its fatal error not in the Midway campaign but in abandoning its offensive strategy after that defeat and allowing itself to be drawn into a war of attrition.

Combining impeccable research with electrifying detail, Spector vividly recreates the major battles, little-known campaigns, and unfamiliar events of this brutal 44-month struggle.
Genres: