Earning Passive Income Through Rental Properties Invest in Real Estate and Live off Your Rents. How to Do it With No Money and No Previous Knowledge in Rental Property and House Flipping
Unabridged Audiobook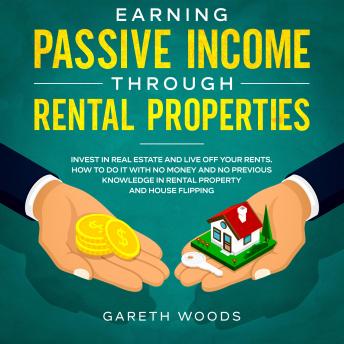 Duration:
3 hours 37 minutes
Summary:
How to make money investing in real estate, even if you don't know where to start.
Here's a preview of what you will discover:
● How to start earning money from your rental property with an EXACT FORMULA (even if you are a beginner).
● How to identify the best location to rent out with specific techniques.
● The essential methods to increase your property's value and making it different from the rest of the others in this huge and competitive market.
● How to recognize the signs that tell you to give up on your rental property.
● Why it is fundamental to choose between residential or commercial real estate.
● The strategies to develop the right mindset in order to achieve rental property success.
● Important questions to ask when you're evaluating real estate property that brokers are afraid to hear.
● How to find and keep great tenants with the tips of successful property owners.
● How to find funds for your rental property investment (even if you don't have any savings or you don't want to pay from your own pocket).
And much, much more…
Even if you don't have savings at all or you don't know where to start, this book will help you understand the process of investing and acquire your first rental. This book can also guide you in case you already know the basics or have your own rental, by explaining to you how to best manage your properties and take real advantage from them.
With the step-by-step plan in this book, you will be able to kick-start your real estate investment business, create a new steady passive income stream, and achieve financial freedom in less time than you can even imagine.
If you want to learn how to earn more money through rental properties, you should start this book today!
Genres: