Elijah
Unabridged Audiobook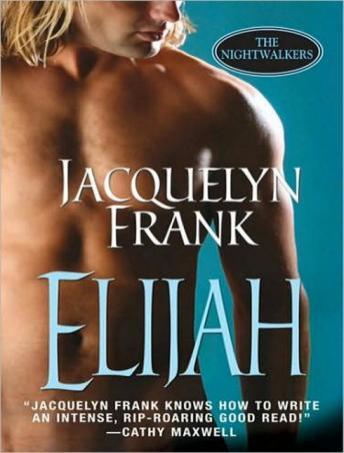 Duration:
11 hours 19 minutes
Summary:
Some feelings you just can't fight.

He is known as the Warrior Captain-a master of every weapon, a fierce soldier sworn to protect his kind. Powerful, relentless, merciless, Elijah has always won every battle he's ever taken on-until now. Ambushed by necromancers, he is left for dead only to be discovered by the woman who could very well deliver the final blow: Siena, the Lycanthrope Queen.

With three centuries of warring, little more than a decade of uneasy peace has existed between the Lycanthropes and Elijah's people. Now, after a lifetime of suspicion, the warrior in Elijah is consumed with a different battle-winning Siena's heart by giving her pleasure beyond all boundaries. What starts as attraction and arousal soon burns into a passion with consequences that will echo through the ages for both their people. And as would-be enemies become inseparable lovers, another threat approaches, one with the power to destroy them all.
Genres: