The End Game
Unabridged Audiobook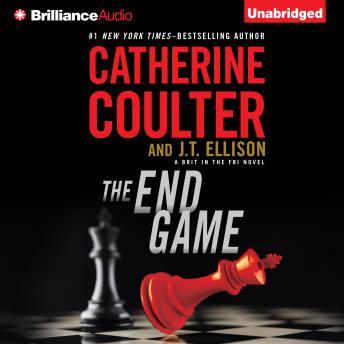 Duration:
8 hours 0 minutes
Summary:
FBI agent Nicholas Drummond and his partner, Mike Caine, are deep into an investigation of COE-Celebrants of the Earth-a violent group known for widespread bombings of power grids and oil refineries across the country. While investigating a tip from a civilian who's overheard about a possible bombing plot, the Bayway Refinery in New Jersey explodes. Nicholas and Mike race to the scene and barely escape being killed by a secondary device.

Returning to the tipster's home to continue their interrogation, they discover the man-and the FBI team left to guard him-dead. While Nicholas calls in the assassinations, COE strikes again, this time launching a cyber-attack on several major oil companies and draining their financial and intellectual assets. CIA agent Vanessa Grace is undercover in COE; her assignment is to steal the tiny undetectable bombs invented by the COE's leader, a brilliant young scientist. Someone else has infiltrated COE: the infamous assassin Zahir Damari, whose mission is not only to steal the bombs for his Iranian and Hezbollah clients, but also to assassinate the president and vice president.

Nicholas and Mike, working with Dillon Savich, Lacey Sherlock, the CIA, the Secret Service, and Mossad, must counter each move against these remarkable enemies until they reach the end game, where either side could win.
Genres: