The Essential Bernie Sanders and His Vision for America
Unabridged Audiobook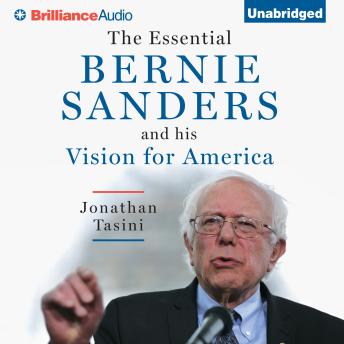 Duration:
4 hours 40 minutes
Summary:
Meet the essential Bernie Sanders—an authentic and uncompromising champion of the people.

Independent US Senator Bernie Sanders—with a 35-year career in public service that began as mayor of Burlington, Vermont—is campaigning to be president of the United States. His goal is to build a revolutionary political movement to take back our country from the rich and powerful, and return it to its rightful owners—we, the American people.

Sanders's populist message is resonating with Democrats, Republicans, and independents, as well as ordinary working- and middle-class Americans.

In this short, accessible audiobook, author Jonathan Tasini draws heavily from Sanders's speeches, statements, and interviews, blended with specific legislation Sanders has championed. This makes the audiobook a perfect organizing tool aimed at ushering in a people's agenda for America that includes:

• A national, single-payer health care system;
• Tuition-free public higher education;
• Taking on wealth and income inequality;
• Preserving Social Security;
• Caring for our veterans;
• Ensuring civil rights for all;
• Combatting climate change;
• Reforming Wall Street, and much more.

The Essential Bernie Sanders and His Vision for America is a must-listen for millennials, seniors, veterans, civil rights activists, environmentalists, union workers—anyone who shares the vision of a forward-looking, sustainable, and more just United States of America and is ready to change the course of history.
Genres: