Eternal
Unabridged Audiobook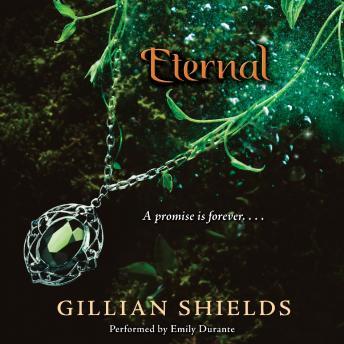 Duration:
7 hours 38 minutes
Summary:
I am not like Evie. I don't belong in some great romance. I'm just the best friend in the background. Always there, always reliable, down-to-earth. Good old Sarah. That's how it's always been. Until now.

At Wyldcliffe Abbey School for Young Ladies, Sarah is the faithful friend to Evie and Helen, her sisters in the Mystic Way. But this term Sarah finds that their friendship is tested. Evie is turning her back on the Mystic Way after laying her beloved Sebastian's soul to rest; Helen is distracted by her tormented relationship with her mother. Sarah struggles to keep the sisterhood together as the threat of attack looms from the dark coven and the Unconquered lords.

All that keeps Sarah going is her connection with her earth powers and a promise she cannot break. When she must step out of the shadows and fight the eternal darkness, will her sisters join her, or will help come from unexpected sources, like her Romany ancestors and a love she'd only just dared hope for?

In this companion to the dazzling Immortal and heart-stopping Betrayal, the suspense and magic are as strong as stone and as deep as the earth.
Genres: