Even Odds
Unabridged Audiobook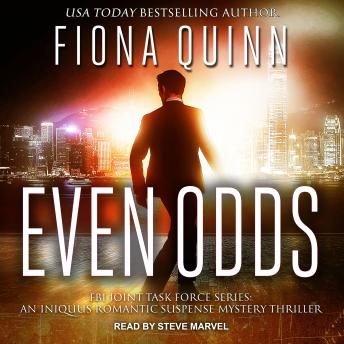 Duration:
10 hours 26 minutes
Summary:
Double crossed. Double agents. Doubling down . . . She's putting her heart and her life on the line.

Raine Meyers is only alive today because of the heroic efforts of the Delta Force Echo Team. It's time to pay that debt.

As an undercover defense intelligence officer, Raine tracks a Russian threat to the Delta Force wives left vulnerable while their husbands are downrange protecting the US.

FBI Special Agent in Charge Damian Prescott, former Delta Force Operator-also Raine's former fiance, falls quite literally into the middle of her operation.

Since both the DIA and FBI have their teeth clamped onto the same crime, why not join forces? A plan is hatched to insert the two intelligence officers into the action-under the cover of a fake marriage-painting a target on Raine's back, enticing the mole out into the open.

Damian wasn't there when his Delta Force brothers saved Raine from the terrorists in Afghanistan . . . will he be there for her this time, when she's in the sniper's rifle sights?
Genres: