The Ever Open Door
Unabridged Audiobook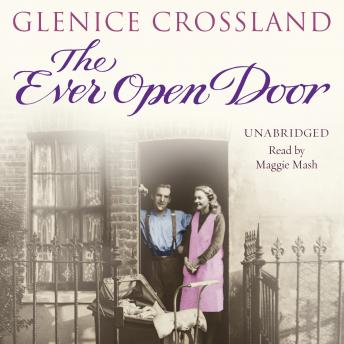 Duration:
12 hours 20 minutes
Summary:
Told with warmth and humour, The Ever Open Door is the story of a hard working, down-to-earth community in a small Yorkshire town during the Second World War and its aftermath.

Burly steelworker Jim Butler and his wife Sally are quite content in their little house on Potters Row. Jim's only complaint is that Sally is too soft hearted for her own good, always at the beck and call of any neighbour, friend or even stranger. Sally, on the other hand, accuses Jim of being a soft touch for anyone after a drink or two at the Rising Sun. Both accept that neither will ever change and they love each other and their daughter Daisy deeply.

Theirs is a close-knit family in a close-knit community where gossip - both good and bad - abounds and neighbour looks out for neighbour and friend for friend. And when Sally's generosity leads to an inheritance it should mean a change of life for the better, instead it brings danger and difficult choices for them all...
Genres: