Every Other Monday: Twenty Years of Life, Lunch, Faith, and Friendship
Unabridged Audiobook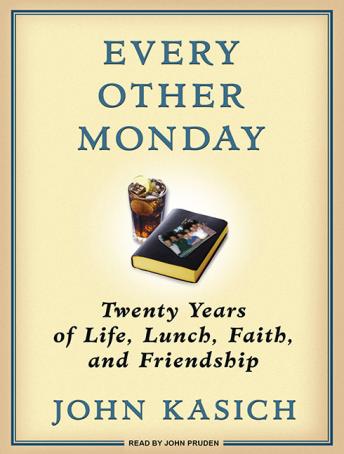 Duration:
7 hours 0 minutes
Summary:
In 1978, John Kasich embarked on a political journey that would take him from the Ohio State Senate to the highest reaches of government and a run at the White House. Along the way, he became known for his no-nonsense style, his unsinkable work ethic, and his unflagging belief in God.

In 1988, Kasich embarked on another, more personal journey-this time in the company of a half-dozen friends and a Methodist minister who banded together to form a Bible study group in Columbus, Ohio. Through their heated, passionate, sometimes irreverent, and always affectionate exchanges, Kasich and his friends worked their way through the tough questions: What is the meaning of life? Who is God? How should we live our lives?

Covering such universal themes as vanity, integrity, and ambition, Kasich breathes life and insight into the Bible so that these ancient narratives might resonate for listeners in a more personal way.
Genres: