Exocet
Unabridged Audiobook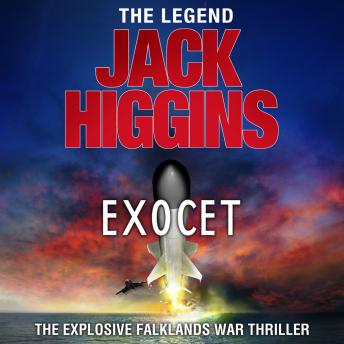 Duration:
6 hours 42 minutes
Summary:
A sensational tale of passion and fire in the South Atlantic set during the Falklands War, from the Sunday Times bestselling author, Jack Higgins.

On one side, the largest and most effective seagoing Task Force ever assembled. On the other, an air force ready to die as they attack again and again despite the odds.

A single deadly missile means the difference between winning and losing the war.

One man can get General Galtieri the Exocets he needs to turn the tide. But he is a man haunted by love. And for that British Intelligence have a secret weapon of their own...
Genres: