Exposure Mastery: Aperture, Shutter Speed & ISO. The Difference Between Good and BREATHTAKING Photographs
A free trial credit cannot be used on this title.
Unabridged Audiobook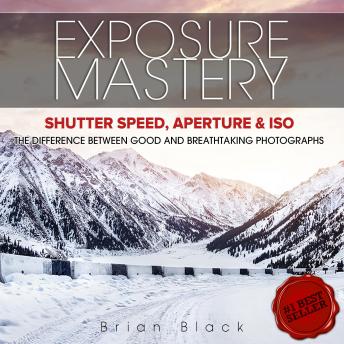 Duration:
1 hours 15 minutes
Summary:
Exposure Mastery takes a basic understanding of Digital SLR cameras and transforms it into professional-level skill. Covering the integral physics of the tool of a photographer's trade, the guide transforms pure knowledge into artistic know-how. Written by a professional photographer, Exposure Mastery introduces the amateur photographer to the most fundamental ingredient in a professional photograph: light. From here, it branches out to cover all the important aspects of photography and the tricks of the trade every photographer should know.
Genres: