Eye for an Eye
Unabridged Audiobook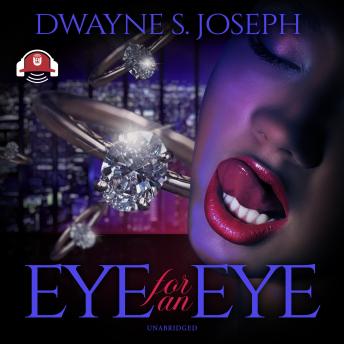 Duration:
6 hours 8 minutes
Summary:
Lisette, the flawless beauty with the take-no-prisoners attitude is back! Along with her partners, Marlene and Aida, Lisette continues to ruin marriages at the request of desperate, wealthy wives willing to pay large sums to stick it to their husbands. Control is what it's all about, and that's just what Lisette gives back to the wives.

Enter Shante Hunt and Vivian Steele. Shante wants Lisette to set up her brother-in-law, to prove to her sister that the man she married is no good. Vivian wants Aida to trap her husband, not so she can get a divorce, but to force him to realize how good he has it at home.

It's business as usual, until Lisette's past comes back to wreak havoc in a major way. Someone is out for revenge, and when Lisette finds out who and why, things for both her and Aida will never be the same.

Sex, suspense, intense drama, and murder ... Eye for an Eye is an explosive sequel that will leave you with your mouth hanging wide open.
Genres: