Faith
Unabridged Audiobook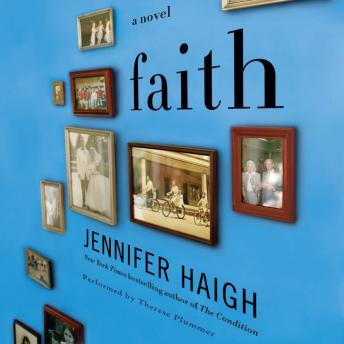 Duration:
10 hours 7 minutes
Summary:
'[Haigh is] an expertnatural storyteller with an acute sense of her characters' humanity.' —NewYork Times
 
'We have the intriguing possibility that the nextgreat American author is already in print.' —Fort Worth Star-Telegram
 
When Sheila McGann setsout to redeem her disgraced brother, a once-beloved Catholic priest in suburbanBoston, her quest will force her to confront cataclysmic truths about herfractured Irish-American family, her beliefs, and, ultimately, herself.Award-winning author Jennifer Haigh follows hercritically acclaimed novels Mrs. Kimbleand The Condition with a captivating,vividly rendered portrait of fraying family ties, and the trials of belief anddevotion, in Faith.
Genres: