Fall of a Cosmonaut
Unabridged Audiobook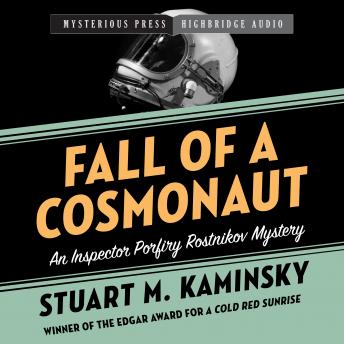 Duration:
10 hours 3 minutes
Summary:
With his Edgar Award-winning series about a Moscow cop, 'Kaminsky's a master of tone, maintaining the edgy excitement of suspense' (The Washington Post).

In the 1960s, Russian children wanted to be cosmonauts like Yuri Gagarin, the first human in space. But the Soviet Union is history, and Gagarin's glory is long gone. For the men and women aboard the decaying Mir space station, life is an unending series of near-disasters. During one such breakdown, cosmonaut Tsimion Vladovka asks ground control to contact Moscow police inspector Porfiry Rostnikov if anything happens to him.

The cosmonaut returns to Earth safely, but a year later he goes missing and his former crew members start turning up dead. Vladovka was in possession of state secrets, so there's also a potential security risk. He must be found, dead or alive. In the days of the USSR, no one could navigate the bureaucratic maze of the Kremlin like Rostnikov-but he's never encountered anything like the labyrinth that is Star City, home of the Russian space program. Still, the veteran policeman is convinced: The answer to what happened to the cosmonaut on Earth lies in something that happened in space.
Genres: