The Fantastic Flatulent Fart Brothers Save the World!: A thriller Adventure That Truly Stinks
Unabridged Audiobook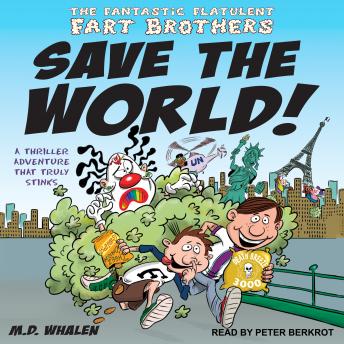 Duration:
2 hours 7 minutes
Summary:
Two gassy brothers. One mad clown with Weapons of Mass Flatulation. Can kid fart power save the world's butt?

Willy and Peter just want to sit around gaming and farting. So it's really annoying when they're out shopping for their sister's birthday, and end up captured by crazed clowns who want to take over the planet.

From a remote bouncy castle dungeon to the White House itself, can Willy and Peter outsmart-and out-fart-the evil clowns? Can they save the human race from ex-stink-tion? And still get home in time for their sister's birthday?
Genres: