The Fearless Groom
Unabridged Audiobook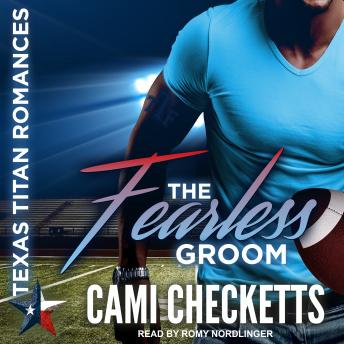 Duration:
5 hours 50 minutes
Summary:
A bachelor auction, a hot football player, and the right woman to bring him to his knees.

Izzy Knight walked away from her father's billions and his Titans football team to become a nurse practitioner at a children's hospital. She's busy and accomplished and certainly has no room in her life for a larger-than-life football player who goes through women faster than she completes a shift at the hospital.

Xavier Newton loves football but hates the games that go along with it. When the owner of the Titans forces him and his buddies to be sold like cattle at a bachelor auction he barely endures the event, until a feisty brunette bids half a million dollars for him. He's completely drawn to Izzy, but when he finds out her father is the owner of the Titans sparks fly and everybody's loyalties are challenged.

Can these two find love when they don't know who's waiting to tackle them from the blindside?
Genres: