Fearless Motivation: The Ultimate Guide to Create the Life You Want
Unabridged Audiobook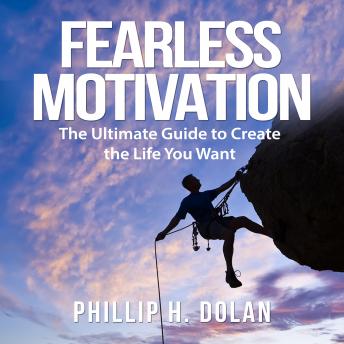 Duration:
0 hours 29 minutes
Summary:
Have you been pursuing the life you want but find that it's tantalisingly out of reach?
Are you out of ideas about how to make it happen for you?
The motivation you need to continue is inside this audibook!
We all want a decent life and to have what we deserve. Many of us put huge amounts of our time and effort into making it happen and many of those are successful in doing so. But for some it remains just a dream and they are at a loss to understand what it is they are doing wrong.
This new audiobook, Fearless Motivation: The Ultimate Guide to Create the Life You Want, aims to show you a different path that is more centred around the way you interact with others and includes chapters on:
- Living a Life of Truthfulness and Transparency
- Cooperation and Teamwork
- The Beauty Of An Open Mind
- Burning Passion
- Delight, Surprise and Happiness
- Simplicity
- Gratitude
- Kindness
- Humility and Reserve
- The Act of Giving
- And more...
By changing your mindset, and concentrating on other aspects of the way you live and act, you can begin to create the sort of life you always wanted.
And Fearless Motivation will help you every step of the way!
Genres: