The Fighter
Unabridged Audiobook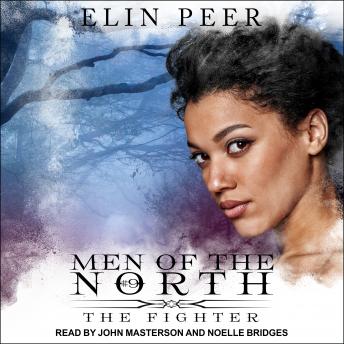 Duration:
9 hours 20 minutes
Summary:
I've lived half of my life on each side of the border. I know what greatness women are capable of and how amazing men can be. For those Nmen who think I can't be a police officer because I'm a 'fragile female,' I have only one thing to say; watch me!

Raven is a force of nature who won't take no for an answer. She uses her humor and feistiness to blaze through every obstacle, and right now the biggest one is her rigid boss Leo Da Vinci.

Leo wants her to stay safe in an office categorizing unsolved cases, but Raven is longing for action. That's why when one case turns out to be the unsolved murder case of Dina, the ruler's sister who died when she was fifteen, Raven sets out to solve the mystery and bring the murderer to justice. Little does she know that coming face to face with the troubled past of the Northlands might set off an unwanted avalanche of events and endanger the lives of herself and the people she loves.

Contains mature themes.
Genres: