Film Stars Don't Die in Liverpool: A True Love Story
Unabridged Audiobook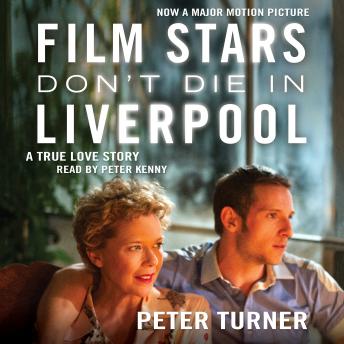 Duration:
4 hours 8 minutes
Summary:
Now a Major Motion Picture Starring Annette Bening, Jamie Bell, Julie Walters, and Vanessa Redgrave

The Golden Age of Hollywood, a young British actor, a love affair, and a tragedy, Film Stars Don't Die In Liverpool is Peter Turner's touching memoir of the last days of Hollywood icon Gloria Grahame, the Oscar-winner best known for her portrayal of irresistible femme fatales in films such as The Big Heat, Oklahoma and The Bad and the Beautiful.

On September 29, 1981, Peter Turner received a phone call that would change his life. His former lover, Hollywood actress Gloria Grahame, had collapsed in a Lancaster hotel and was refusing medical attention. He took her into his chaotic and often eccentric family's home in Liverpool to see her through her last days. Though their affair had ended years before, it was to him that she turned in her final hour of need.

Taking place over the course of three weeks in Turner's larger-than-life working-class family home, Film Stars Don't Die in Liverpool is an affectionate, moving, and wryly humorous memoir of friendship, love, and stardom.
Genres: