Fire: A Brewed Novel
Unabridged Audiobook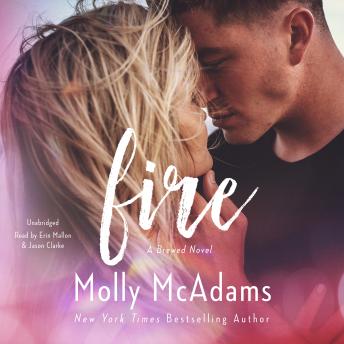 Duration:
12 hours 42 minutes
Summary:
I'm the oldest of all the Dixon boys.

Yeah, that family.

And, yeah, that Dixon. The one with a notorious temper and devastating fists.

My family tried everything short of giving up on me, but there's only one person who can calm me.

Savannah Riley Dixon.

Girl next door. My best friend.

Sweeter than honey and stronger than whiskey. And the answer to my enraged soul.

From the moment she came skipping onto our ranch when we were kids, I knew she was my future-my everything.

One touch, the fire in me cools.

One kiss, that rage melts away.

But the girl who's stood by my side through brawls, cop cars, and kids of our own warned me years ago: One more fight, and she's gone.

For her, I'd do anything.

I'd lower my fists. I'd rein it all in. I'd stop the damn world.

But when someone threatens our marriage, all I see is red.
Genres: