Firefighter Sea Dragon
Unabridged Audiobook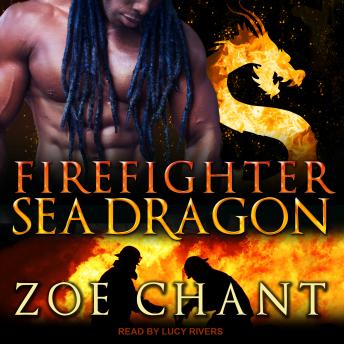 Duration:
9 hours 35 minutes
Summary:
Neridia Small just wants to fit in-but that's hard when you stand six foot six in your bare feet. With generous curves to match her towering height, she's only ever attracted the wrong sort of attention. Isolated and lonely in her remote cottage on the shores of Loch Ness, she dreams of finding a man who'll look past her size and see the real her. A nice, normal man . . .

John Doe will never understand humans. A sea dragon knight from the hidden underwater city of Atlantis, he reluctantly took human form in order to carry out a perilous quest. Though John has found unexpected friendship as part of a unique all-shifter firefighting team, his heart will always lie under the ocean . . . until the night he rescues Neridia.

As a knight, John's forbidden from taking any mate-let alone a human. And a sea dragon's honor is his life. But when a decades-old secret rises to the surface at last, only John can protect Neridia from a deadly foe. Fate binds John and Neridia together, honor demands that they stay apart . . . will love require one of them to sacrifice everything?
Genres: