Fixed in Blood
Unabridged Audiobook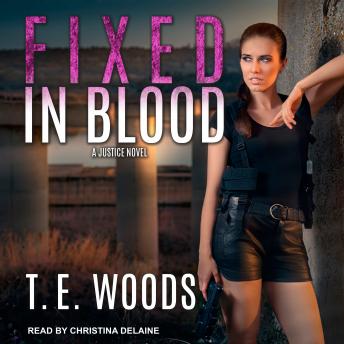 Duration:
11 hours 5 minutes
Summary:
I become whatever they want. Whatever they need.

Seattle Chief of Detectives Mort Grant is still reeling from losing his daughter-again. When Allie first walked back into his life, breaking years of silence, he could hardly believe his luck. And after hearing her story, Mort tried to do everything in his power to keep her safe. The only person he trusted with Allie's life was The Fixer. But, for the first time, The Fixer let him down.

Now Mort has been called in on a gruesome murder case: a beautiful young woman found in a ravine, her body riddled with stab wounds. Within twenty-four hours, the police uncover a snuff film depicting her murder, the killer's face always just out of shot. When a second body and video are discovered, Mort knows this is no ordinary case.

From a chain of sleazy payday loan shops to the dark underworld of the sex-slave trade, Mort's chasing a twisted menace to hell and back. But he's not the only one. Once again, The Fixer is on the hunt-and she's desperate to make things right.
Genres: