Flint's Gift
Unabridged Audiobook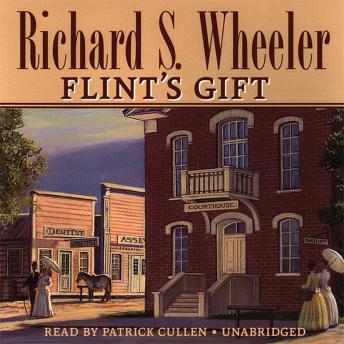 Duration:
11 hours 30 minutes
Summary:
"He thought that this was why he'd become a newsman. Yes. A paper's principle purpose was to report the news and earn a profit, but once in a while, a paper could become a beacon, a lantern, a bonfire for the good."—from the book
It's 1877, and all over the West, frontier towns have sprung up, drawing those in search of new beginnings after the Civil War. The young community of Payday is a paradise of rolling meadows and balmy skies, with a quiet population of ranchers and merchants. Into this Eden comes young editor Sam Flint, whose fledgling newspaper, The Payday Pioneer, earns him friends within the town and trumpets Payday's glories throughout the West.
Sure enough, The Payday Pioneer lures settlers to the town. But to Sam's dismay, they are settlers of the wrong kind. Soon Flint finds himself in the middle of an all-out war for control of the town. Perfect Payday is in danger. But Sam Flint will put his life on the line for what he believes in.
Genres: