Flirting with Scandal
Unabridged Audiobook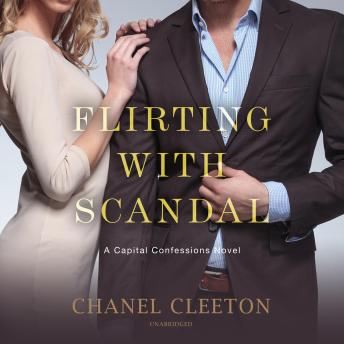 Duration:
8 hours 18 minutes
Summary:
The author of I See London sets her sights on Washington, DC, with a sexy new series about three sisters, the secrets they keep, and a powerful blog with a knack for exposing scandals ...

Jackie Gardner knows all about dirty little secrets. The illegitimate daughter of one of the most influential senators in Washington, DC, she grew up surrounded by the scandals and shadows of politics. Now that she's landed an internship with a powerful political consulting firm, she's determined to launch her career and take this city by storm.

William Andrew Clayton was born for politics. He knows the drill: work hard, play discreetly, and at all costs, avoid scandal. At twenty-six, his campaign for the Virginia State Senate is the first step to cementing his future. It's time for him to settle down, to find the perfect political spouse. He needs a Jackie Kennedy, not a Marilyn ...

When Jackie meets Will in the bar of the Hay-Adams Hotel, sparks fly. But the last thing Will needs is to be caught in a compromising position, and an affair with a political candidate could cost Jackie her career. When what began as one steamy night, becomes a passion neither one of them can walk way from, they must decide if what they have is really love, or just another dirty little secret ...
Genres: