A Flock and a Fluke
Unabridged Audiobook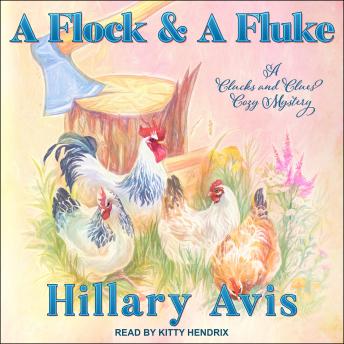 Duration:
6 hours 33 minutes
Summary:
It's springtime in Honeytree, and Leona's pullets are finally laying. Customers are flocking to buy her farm-fresh eggs.

But during the town's Easter Egg Scramble, Leona finds more than hidden treasure when she stumbles on the dead body of the pastor's wife. And the death isn't a fluke-it was poison.

After Leona's eggs are blamed for delivering the fatal dose, her customers fly the coop along with her reputation. With her nest egg dwindling, she doesn't have time to brood. Her only hope to rise back to the top of the pecking order? Figure out who held a grudge against Honeytree's golden girl-and why.

But things get tricky. Her two leading suspects also happen to be running for mayor. And neither one of them is crowing when Leona fowls up their campaigns with her clucking around.

Can Leona take the heat of small-town politics? Or will she be forced out of the frying pan with egg on her face?
Genres: