The Forever War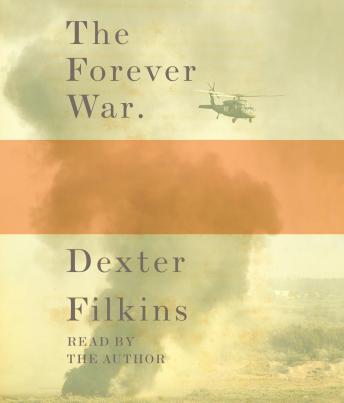 Duration:
5 hours 51 minutes
Summary:
From the front lines of the battle against Islamic fundamentalism, a searing, unforgetable audiobook that captures the human essence of the greatest conflict of our time. Through the eyes of Dexter Filkins, the prize-winning New York Times correspondent, we witness the remarkable chain of events that began with the rise of the Taliban in the 1990s, continued with the attacks of 9/11, and moved on to the wars in Afghanistan and Iraq.

Filkins's narrative moves across a vast and various landscape of amazing characters and astonishing scenes: a public amputation performed by Taliban, children frolicking in minefields, skies streaked white by the contrails of B-52's, a night's sleep in the rubble of Ground Zero. We venture into a torture chamber run by Saddam Hussein. We go into the homes of suicide bombers, meet Iraqi insurgents, and an American captain who loses a quarter of his men in eight days.

Like no other audiobook, The Forever War allows us a visceral understanding of today's battlefields and of the experiences of the people on the ground, warriors and innocents alike. It is a brilliant, fearless work, not just about America's wars after 9/11, but ultimately about the nature of war itself.
Genres: