Fragile Minds
Unabridged Audiobook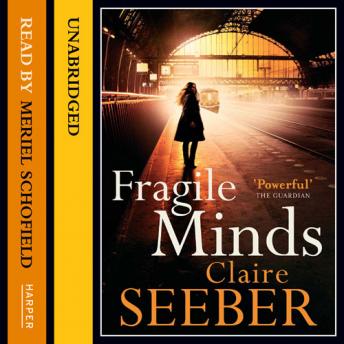 Duration:
6 hours 56 minutes
Summary:
Trust no one - not even yourself .


'I think I might have done something bad. Last Friday.'


When a bomb explodes outside the Royal Academy of Ballet in the heart of London, the police initially suspect a terrorist group. But the pieces don't fit and DCI Silver is struggling to find any suspects.


Still recovering from Post Traumatic Stress Disorder after a terrible tragedy, Claudie fears that her recent black-outs are a sign that her symptoms are returning. When her friend Tessa dies in the explosion, Claudie is gripped by the inexplicable certainty that she is involved in some way – if only she could remember.


Meanwhile, Silver is shocked to find that one of the dancers from the academy – now missing in the aftermath of the explosion – is linked to his past, and the lines between his personal and professional life are starting to blur. Can Claudie and Silver get to the heart of what is real and what isn't before something terrifying happens again?


A compelling read for fans of Nicci French and Sophie Hannah.
Genres: