Free Agent
Unabridged Audiobook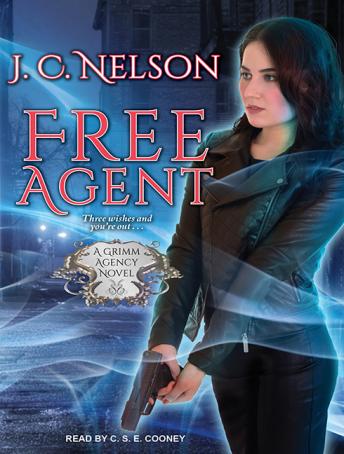 Duration:
9 hours 0 minutes
Summary:
Working for Grimm isn't Marissa Locks's dream job. But when your parents trade you to a Fairy Godfather for a miracle, you don't have many career options. To pay off her parents' debt and earn her freedom, Marissa must do whatever Grimm asks, no matter what fairy-tale fiasco she's called on to deal with.

Setting up a second-rate princess with a first-class prince is just another day at the office. But when the matchmaking goes wrong, Marissa and Grimm find themselves in a bigger magical muddle than ever before. Not only has the prince gone missing, but the Fae are gearing up to attack Kingdom, and a new Fairy Godmother is sniffing around Grimm's turf, threatening Marissa with the one thing she can't resist: her heart's wishes.

Now Marissa will have to take on Fairies, Fae, dragons, and princesses to save the realm-or give up any hope of ever getting her happy ending . . .
Genres: