From Chaos to Calm: Leading Change From the Inside Out
A free trial credit cannot be used on this title.
Unabridged Audiobook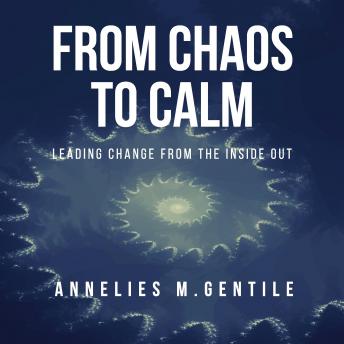 Duration:
10 hours 19 minutes
Summary:
Cultivating resiliency in changing times takes skills, perspective and wisdom. At its core, resilience is not just about 'bounce-back' after adversity. It's about moving through change while maintaining grit, perseverance and (hopefully) good health. To regain a sense of peace with what is, even in chaotic times, we need to begin within. From Chaos to Calm :: Leading Change From the Inside Out is a quiet call to wake up to our individual and collective role and responsibility in solving our most pressing 21st century problems by cultivating resiliency at the personal level first. In this part personal story, part philosophy and part guide book, you'll learn useful nuggets for life, leadership and well-being.
Genres: