The Frost Programme 1967
Unabridged Audiobook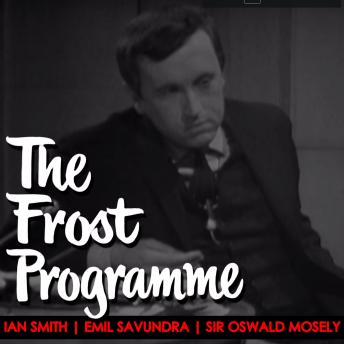 Duration:
1 hours 58 minutes
Summary:
"Sir David Frost interviews Ian Douglas Smith, GCLM, ID (8 April 1919 - 20 November 2007) who was a politician, farmer, and fighter pilot who served as Prime Minister of Rhodesia (or Southern Rhodesia) from 1964 to 1979; during a period of intense racial conflict in the country.

Sir David Frost interviews Emil Savundra (6 July 1923 - 21 December 1976) an infamous businessman who twice served jail sentences for large scale fraud. It was on this show in 1967, that Savundra's business affairs were made public.

Sir David Frost interviews Sir Oswald Ernald Mosley, 6th Baronet (16 November 1896 - 3 December 1980) former leader of the British Union of Fascists."
Genres: