Frozen Assets
Unabridged Audiobook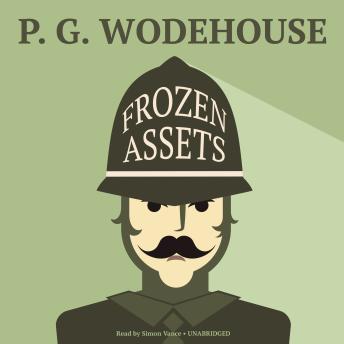 Duration:
5 hours 37 minutes
Summary:
The quintessential comedy master returns with another tale that will have you laughing out loud and yearning for more.

For Edmund Biffen Christopher, life is about to be very good-assuming he can stay out of trouble. If he can avoid being arrested until his thirtieth birthday, he will inherit his godfather's millions. The trouble is, Biff has a certain proclivity for getting into fisticuffs ... particularly with policemen. And he's already nearing thirty.

Adding to his troubles is Lord Tilbury, who wants the fortune for himself. If Tilbury can make Biff fall foul of the law, his wish will come true. True to form, Wodehouse will see to it that everyone gets what's coming to them, one way or another.
Genres: