Galloping Foxley (A Roald Dahl Short Story)
Unabridged Audiobook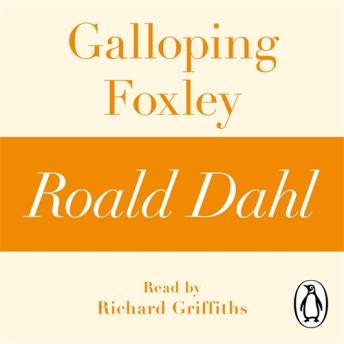 Duration:
0 hours 37 minutes
Summary:
Penguin presents the audiobook edition of Galloping Foxley by Roald Dahl, read by Richard Griffiths.

In Galloping Foxley, Roald Dahl tells a sinister story about the darker side of human nature. Here, a commuter is disturbed by an encounter with a man he vividly remembers from school . . .

Galloping Foxley is taken from the short story collection Someone Like You, which includes seventeen other devious and shocking stories, featuring the wife who serves a dish that baffles the police; a curious machine that reveals the horrifying truth about plants; the man waiting to be bitten by the venomous snake asleep on his stomach; and others.
Genres: